Microsoft 365 Migration Services
Microsoft 365 Migration Services
Looking to migrate to Microsoft 365, we do that and at a reasonable cost.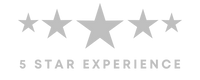 We Manage the Transition to Microsoft 365 For You.
You're not IT, and you don't have the time to be IT. We will transition you and your team to Microsoft 365. If you need help with utilizing M365 we have services available for you. We will do 1 on 1 or 1 to many video chat sessions (or in person if in the Sarasota or Bradenton area). This is to help make sure each instance is set up properly based on each of your team members individual needs and that all team members know how to use the basic features of Outlook and other apps.
We migrate your email services over with minimal downtime. This allows you to worry about the perfect reply, instead of worrying if an email came through during the transition period.
G Suite to Office 365 Migration Is Our Specialty
Looking to migrate from g suite to office 365? We have the tools to help make this switch fast and seamless.
G Suite has limited features, requiring you to purchase other services from other companies and manage accounts everywhere. By migrating from G Suite to office 365 you get the benefits of several apps, such as, bookings, automation tools, and a mobile app builder in addition to your email service. All from one streamlined location.
Need help? Book a call or meeting at a time to suit you
We are ready and happy to help. We will be patient with you to ensure you understand what we discuss for we know you may not have the knowledge of a hosting admin.