An Ashland, Ohio Lawn Care Company. LG Lawn Care needed a website logo created to look established and accept quotes online. That is where Bradenton's Website Designer Overwatch Media, LLC came in. Creating a sleek logo and website, LG Lawn Care is left as another satisfied customer. LG Lawn Care is a lawn care company…
We Will Personally help you develop a package of services that's right for you.
If we can not meet our agreed upon specifications, our services provided will be free of charge.
We imagine a world that is easier and more profitable for you to share your knowledge and creations, so you can focus on making a positive impact on this world
By walking with each of our customers step by step providing and finding solutions that removes unnecessary costs, and increases productivity
We guarantee to meet your requested specifications. If we can not meet your specifications, we insist that you tell us and we will refund your money back and provide a discount on any of our other services you may be interested in.
We provide Total Website and Business Development by meeting in person or over the phone. Whether you want to see your site online, have a fresh looking design made, or need help managing your business and site; we can offer services to meet your specific needs. If we truly can not, there will be no cost and we will point you in the right direction.
Website Development
We will work with you start to finish to ensure your site looks how you want. With a host of services from web hosting, website design, and professional photography, we want to ensure we can supply your main needs in getting your website live.
Branding and Design
We help you manage and/or start your brand. Your brand says a lot about you, and your customers will take your message as positive or negative. We will help build your designs and brand to match your message and ideals.
Business Development
Many don't realize all that goes into a business. As Consultants, our Step-by-Step solution is here to ensure you are knowledgeable and better prepared going in. Additionally, we cover you with other services to ensure you're business ready, such as marketing materials and business cards.
Web and Biz Management
Sometimes you do not have the time to manage your website or business. We have a plan and additional services to cover this need. From updating your products, providing advertisement help, all the way to helping run your business and perform business tasks. See what we can do for you.

What our customers like about us?
Our Step by step services
Starting a website and company can sometimes make you feel completely blind. Allow us to alleviate some of that stress and take you through the steps of getting your own site up and running. We will walk with you
– Introducing what you may need – While working with what you want We have people here to help who have been in your shoes – Who own a business – Who are familiar with different industries – and can give you an idea of what to expect
*No guarantee we can supply all your wants
Small Business Friendly
We have great plans for small businesses. And we are here to help YOU succeed. We have plans from hosting and design to site management, and even offer other services like helping you transfer to Office 365, printing products (business cards, T-shirts, etc.), and more.
We Can Tailor to Musicians
We have plans available that we tailor just for artists. You can sell your music without having to pay any extra royalties to us. Media Player friendly. Upload your music onto our servers and have music play in the background with our mp3 players, or simply utilize SoundCloud and embed your your tracks into your site. Both are viable options.
Our resume and experience
Get a brief overview on how we have supported other Creators like you in developing their business. You will see our top skills, and how we used those skills to improve performance and boost profits for our clients.
Our Process
We strive for an exceptional and personal 1 on 1 service. We either strive to meet in person or Video Chat through video chat before accepting a client. And if we know somewhere that can better meet your needs, we want to avoid wasting your time or money, so we are not afraid to provide other suggestions even if it means a lost sale.
About Us
We came into existence because there are not enough people who are willing to take the time to work one on one with Creators to develop an effective One Stop Shop solution that meets the Creator's needs and wants.
We do work for a wide variety of clients. Our services offered are also just as wide.
I am Elifaite Esperance founder from Spirit4Christ.Com and man the premiere service i got from Overwatch Media was amazing going into creating this website. Chris was phenomenal in creating it with innovative ideas and determination to make the vision was seen the way I needed it to seen through viewers. He worked so hard and finish designing it in no time. I would recommend anyone wanting to create a website to check out Overwatch Media.
Elifiate Esperance
Spirit4Christ.com
BUZZ TV – "…helps other brands identify themselves…"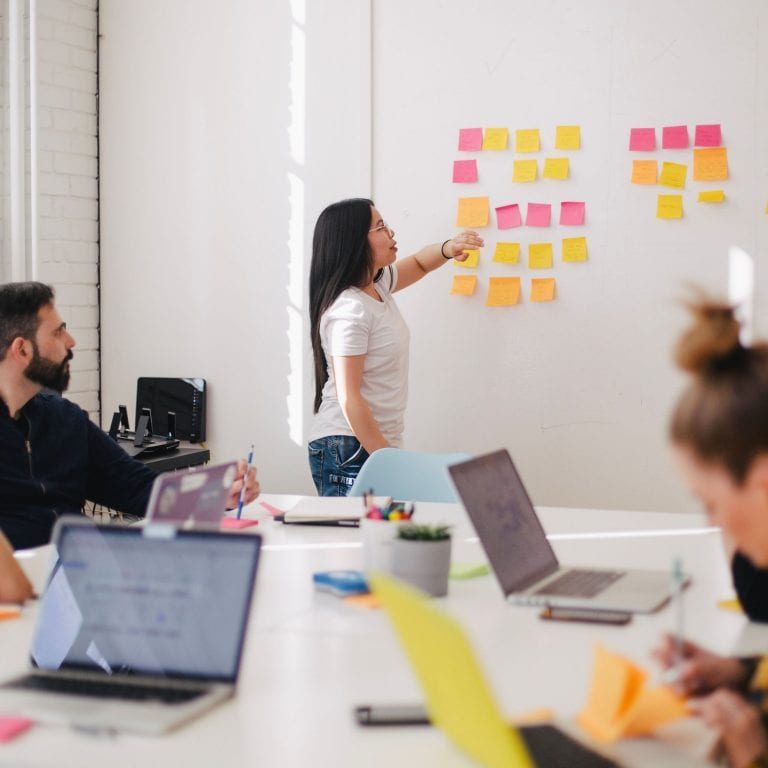 Jeff Shuford
An award-winning technologist and CEO of Tech From Vets