I am Elifaite Esperance founder from Spirit4Christ.Com and man the premiere service i got from Overwatch Media was amazing going into creating this website. Chris was phenomenal in creating it with innovative ideas and determination to make the vision was seen the way I needed it to seen through viewers. He worked so hard and finish designing it in no time. I would recommend anyone wanting to create a website to check out Overwatch Media.
Elifiate Esperance
Spirit4Christ.com
BUZZ TV – "…helps other brands identify themselves…"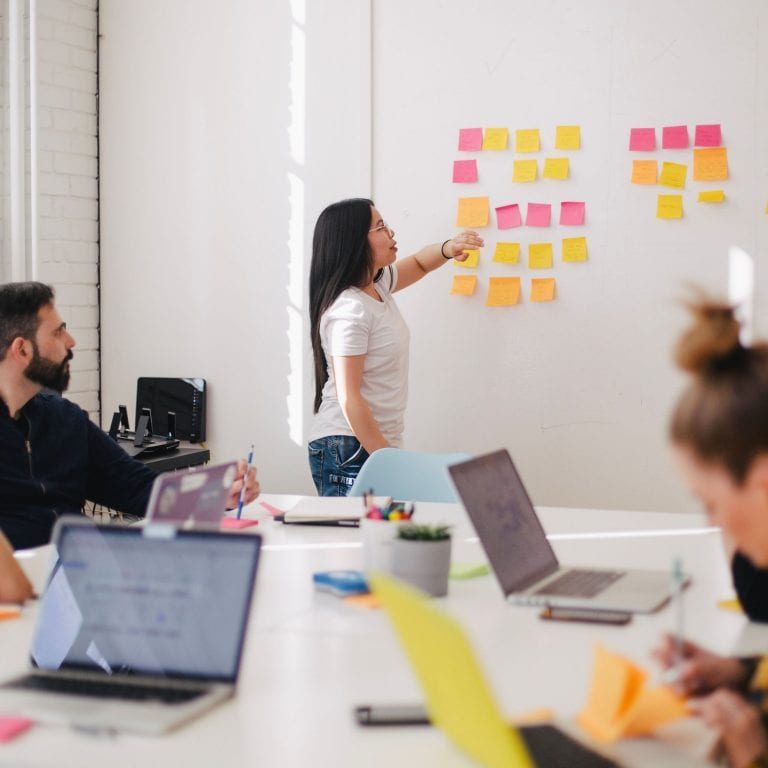 Jeff Shuford
An award-winning technologist and CEO of Tech From Vets
Are you looking for an eye-catching website design that not only looks great but also performs well?
You need a website that looks great and offers your customer a user experience that makes them convert, but you don't have the time or expertise to create it yourself.
Developing a website that looks great and works smoothly has more involved than just creating an attractive website. You need to consider user experience, search engine optimization, ease of use, and technical details, just to name a few elements.
But…
What if there was a way for you to get a website tailored to your exact needs? A website that is designed to truly be an extension of your business and help you get more customers?... equipped with all you need for your business?
Sounds too good to be true?
Well, now it is possible….
Introducing,
'Overwatch Media, LLC – delivering unparalleled website design experience.
Result-driven and Customer-Centric Website Design Solutions
Overwatch Media can develop a website for you that looks great and performs well. We offer WordPress websites and eCommerce solutions focused on usability and responsive design, creative branding solutions, and much more. Let us help you grow your business with a website that is designed to succeed in today's competitive marketplace.
Your website is the foundation of your online business. We understand that you want to provide a quality experience for visitors and take care not only with web design but also search engine optimization (SEO). Our team offers strategic solutions across marketing channels so we can deliver on both goals: build an effective site while boosting traffic by ensuring it shows up in relevant searches.
How Can a Website Design Make or Break a Business?
Your website is one of the most important aspects of your brand's online presence, and you must design it right. Your website is also where you nurture your bottom-of-the-funnel leads to get conversions. So, you can't afford any website fails that might cause your prospects to bounce off your website.
Your website should be designed to keep in mind your audience and ensure that it provides a good user experience. There are a lot of other benefits of a good website design for both your business and your audience.
Website design is an important matter and should not be taken lightly. A well-designed website can help you form a good impression on your prospective customers.
What to expect with Overwatch Media Website Design Service??
Robust Website Architecture
We offer a website architecture that is easy to navigate and logical. This helps your users find what they are looking for and allows the search engines to index your site correctly. Having a well-organized website makes it easier for both your visitors and the search engines to find the information they need.
The Power of SEO

Search engine optimization and web design are two critical elements of digital marketing. They combine to create a strong platform for your online business to grow and find success. SEO is built into every site we make. Our team offers strategic web design backed by modern SEO techniques.
Optimized Speed & Load Ready
A fast website is a happy customer's best friend. Google has stated they prefer websites that respond quickly, so we make sure your website is designed for speed and smooth loading. No one wants to wait around for a slow website!. Plus, happy customers are the best kind of customers.
Mobile-Friendly User Experience
Developing a mobile-friendly website is imperative in today's society. With most internet users now accessing websites through their mobile devices, it is important that your website looks great and performs well on them. Our developers create responsive websites that look great on any screen size. So whether your users are viewing your website from their desktop computer, laptop, tablet, or phone, they will have a great experience.
But now, you must be wondering, website designs like these must cost a premium…
The average cost of the designs we've done is around $1000.
But what can be even better?
Since we are a veteran-owned business, we offer our brothers further discounts.
Get up to 15% off when you mention code "VET" by January 1st, 2023. Veterans and military get the best discount
You have questions? We are looking to answer.
Need to know something else?
So what are you waiting for?
Get your beautifully designed website up and running in no time!