Bradenton and Sarasota Business Owners
Leverage the creative expertise of the Overwatch Media design and development squad and grow your business with a Bradenton or Sarasota website that is designed to succeed.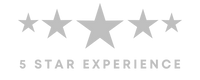 Are you looking for an eye-catching website design that not only looks good, but also performs well?
You need a website that looks good and offers your customer a user experience that makes them convert, but you don't have the time or expertise to create it yourself.
Developing a website that looks good and works smoothly has more involved than just creating an attractive website. You need to consider user experience, search engine optimization, ease of use, and technical details, just to name a few elements.
But…
What if there was a way for you to get a website tailored to your exact needs? A website that is designed to truly be an extension of your business and help you get more customers?… equipped with all you need for your business?
Introducing
'Overwatch Media, LLC – delivering an unparalleled website design experience.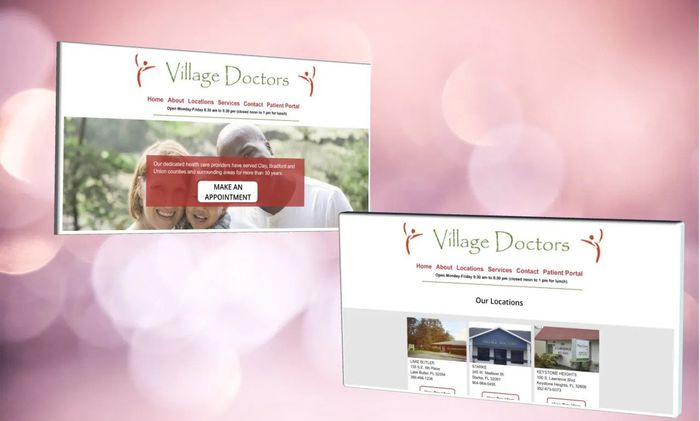 Result-driven and Customer-Centric Website Design Solutions
Overwatch Media can develop a website for you that looks great and performs well. We offer WordPress websites and eCommerce solutions focused on usability and responsive design, creative branding solutions, and much more. Let us help you grow your business with a website that is designed to succeed in today's competitive marketplace.
Your website is the foundation of your online business. We understand that you want to provide a quality experience for visitors and take care not only with web design but also search engine optimization (SEO). Our team offers strategic solutions across marketing channels so we can deliver on both goals: build an effective site while boosting traffic by ensuring it shows up in relevant searches.
How Can a Website Design Make or Break a Business?
Your website is one of the most important aspects of your brand's online presence, and you must design it right. Your website is also where you nurture your bottom-of-the-funnel leads to get conversions. So, you can't afford any website fails that might cause your prospects to bounce off your website.
Your website should be designed to keep in mind your audience and ensure that it provides a good user experience. There are a lot of other benefits of a good website design for both your business and your audience.
Website design is an important matter and should not be taken lightly. A well-designed website can help you form a good impression on your prospective customers.
What to expect with Overwatch Media's Website Design Service?
The Power of SEO
Search engine optimization and web design are two critical elements of digital marketing. They combine to create a strong platform for your online business to grow and find success. SEO is built into every site we make. Our team offers strategic web design backed by modern SEO techniques.
Mobile-Friendly User Experience
Developing a mobile-friendly website is imperative in today's society. With most internet users now accessing websites through their mobile devices, it is important that your website looks great and performs well on them. Our developers create responsive websites that look great on any screen size. So whether your users are viewing your website from their desktop computer, laptop, tablet, or phone, they will have a great experience.
Robust Website Architecture
We offer a website architecture that is easy to navigate and logical. This helps your users find what they are looking for and allows the search engines to index your site correctly. Having a well-organized website makes it easier for both your visitors and the search engines to find the information they need.
Optimized Speed & Load Ready
A fast website is a happy customer's best friend. Google has stated they prefer websites that respond quickly, so we make sure your website is designed for speed and smooth loading. No one wants to wait around for a slow website! Plus, happy customers are the best kind of customers.
What Does Website Design Services Cost?
But now, you must be wondering, website designs like these must cost a premium…
Unlike the competition that often starts their designs at $3000+, the average cost of the designs we've done is around $1000.
But what can be even better?
Since we are a veteran-owned business, we offer our brothers and sisters further discounts.
Get up to 15% off when you mention code "VET". Veterans and military get the best discount
Website Design FAQs
You have questions? We are looking to answer.
What's the Process?
You fill out the Website Design Form so we know you want to launch a website.
We get to know you and your business and understands your needs and wants. We then sign a contract and you pay a $100 fee to start the launch process.
We start designing the website behind the scenes
We present our mockup to you to ensure you like where we are going
We make the finishing touches
You pay the remaining fee and we and upload the website to your desired web host – whether it's us or someone else.
Is there a Refund or Guarantee?
Yes. We Will Personally help you develop a package of services that's right for you.
If we can not meet our agreed upon specifications, you will not be charged for our services. You will receive a full refund of any amount that has been paid
Can I Sell Products on this Website?
Yes, if you are looking to sell products then we will recommend that we develop your product on a platform called WordPress.
What if I Already Have A Website?
We can always redesign your website. We will use our own private servers for the mockup so we can limit as much down time from your website as we possibly can.
Do I Have to Write My Own Content?
Yes and no. We have content writers who can write material for you if you feel this is not your strong suit, but this will be a separate cost. You will of course have to provide direction on how the content should be written.
Do I Need to Buy My Own Domain Name?
Yes and no. We have content writers who can write material for you if you feel this is not your strong suit, but this will be a separate cost. You will of curse have to provide direction on how the content should be written.
We can provide one for you at separate cost or as part of one of our Website Maintenance plans. You can alternatively buy a domain name through a different company. In the end, whether you go through us or someone else, a domain name will be needed.
Need help? Book a call or meeting at a time to suit you
We are ready and happy to help. We will be patient with you to ensure you understand what we discuss for we know you may not have the knowledge of a hosting admin.