Sarasota Website and Business Development
Sarasota Website and Business Development
We imagine a world that is easier and more profitable for you to share your knowledge and creations, so you can focus on making a positive impact on your community.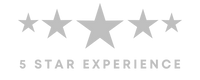 Sarasota In Person Consultations
We want to meet with you in person or over the phone to help design your website or develop your business.
Sarasota Website Design Services
Are you in Sarasota? We want to create a website design that represents you, and brings in business. With multiple platforms to choose from we can help guide you into the right decision for you and your budget.
Get an overview on our Website Design Services page
Sarasota Website Management & Maintenance Services
If you're located in Sarasota and are in need of website management and maintenance Services, we have you covered. With some of the most reasonable pricing in the industry, we can do the work for you.
From scanning your site for and dealing with potential malware, implementing spam comment control for WordPress sites, all the way to providing basic SEO (Search Engine Optimization services
Need help? Book a call or meeting at a time to suit you
We are ready and happy to help. We will be patient with you to ensure you understand what we discuss for we know you may not have the knowledge of a hosting admin.