Print Design And Products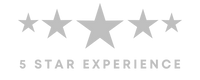 Whether you want to network with other professionals, or provide marketing material to potential customers, our printing services are a great option for you.
We have a wide variety of services to fulfill your itch. From printing and shipping T-shirts to your door, to business cards and flyers, we likely have a service to fit your desire.
Our Top Sellers
Only Some of the designs and physical products we offer and ship:
Flyers
Clothing (t-shirts, hats, etc.
Phone Cases
Banners and Posters
Post Cards
Stationary
Invitations
Business Cards
Pens
Coasters
Other Promotional Products
Other possibilities (Targeted for Small Business)
and More!
Get Started and Contact Us Here
Need help? Book a call or meeting at a time to suit you
We are ready and happy to help. We will be patient with you to ensure you understand what we discuss for we know you may not have the knowledge of a hosting admin.