Business Management and Consulting
Business Management and Consulting
You want your company to boost productivity while at the same time alleviating some costs, right? We've helped companies do just that.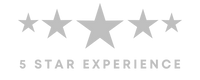 At Overwatch Media, we have a team here to provide consulting services and management for your business. We understand you may not have the time, and wearing several hats for your business can prevent you from actually running it.
To see how we have helped other companies with these services, please take a look at our resume.
We will work with you to develop your company. We can help run your business or help with outsourcing simple tasks and conducting training.
Whether you need to teach a group of people Microsoft Excel, or don't have the know or can't seem to find time to properly start your business and open accounts. We're Looking Out For You
Bradenton Business Startup
We help businesses startup in Bradenton. Our consulting efforts range from providing advice and excel workbooks on keeping track of financing, to some legal aspects of owning a business, all the way to providing and suggesting software that helps you operate.
Need help? Book a call or meeting at a time to suit you
We are ready and happy to help. We will be patient with you to ensure you understand what we discuss for we know you may not have the knowledge of a hosting admin.