Bradenton Website and Business Development
Bradenton Website and Business Development
We imagine a world that is easier and more profitable for you to share your knowledge and creations, so you can focus on making a positive impact on your community.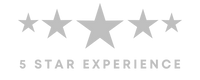 Bradenton In Person Consultations
Overwatch Media is happy to announce that we are publicly servicing the Bradenton area for website design and business development. This means we can now meet you one on one in person to go over your goals and visions.
Bradenton Website Design Services
With our Bradenton web design service, you can feel the comfort of our passionate developers who just want to see you and your business succeed. In person or over the phone, We're Looking Out For You!
We use multiple platforms to make you your own Bradenton website, based on your budget and needs.
Get an overview on our Website Design Services page
Bradenton Website Management & Maintenance Services
With some of the most reasonable plans, but still providing great customer service, we can manage and maintain your website for you. Have updates that need to be added, but don't have the time, done. We got your back.
What's included with our Website Management & Maintenance Services in Bradenton?
Each plan varies, but some of the most popular features include, 30 minutes of website updates each month, hosting with domain and private registration (to hide your information from the public) to security features like scanning and an SSL (Secure Socket Layer. Better yet, add a discount on software like QuickBooks. Need any of this lingo explained to you, just give us a call and we can explain it better.
Get a better overview and pricing on our Website Management and Maintenance Services page
Bradenton Business Startup Services
We will help you start a Business in the Bradenton and Sarasota area. There are a lot of steps to take to properly get set up legally, and we want to make sure we can get you on your way.
What's the Process:
Walk you through the different routes based on your budget, then discuss what we would do, your wants and needs, and then leave the final decision to you, the TRUE creator
Need help? Book a call or meeting at a time to suit you
We are ready and happy to help. We will be patient with you to ensure you understand what we discuss for we know you may not have the knowledge of a hosting admin.